Arctic

Accelero Xtreme IV VGA Cooler


[

DCACO-V800001-GBA01

]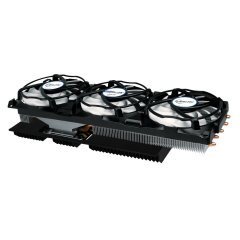 Click to enlarge
available: no
71.06
EUR
warranty:
72 months
Specifications:
Nvidia GeForce: GTX Titan (Black), 780 (Ti), 770, 760, 750 (Ti), 680, 670, 660 (Ti), 650 (Ti,Ti boost), 580, 570, 560 (Ti,SE), 550 Ti, 480, 460(SE), GTS 450, 250, 240 (OEM)
AMD Radeon R9 290(X), R9 280(X) ,270(X), R7 265, HD 8970, 8950, 8870, 7970 (GHz),7950 (Boost), 7870(XT,GHz), 7850, 6970, 6950, 6870, 6850, 6790, 5870, 5850, 5830, 4890, 4870, 4850, 4830
Unmatched Cooling Performance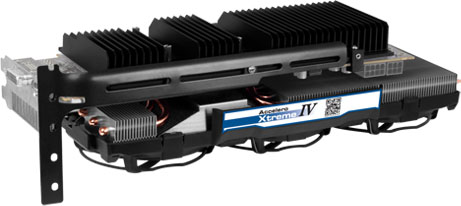 With a cooling capacity of 300 Watts, the Accelero Xtreme IV offers an unmatched cooling performance. The three 92 mm PWM fans and the pre-applied MX-4 thermal compound ensure efficient cooling, even under overclocking.
Cooling Performance & Noise Level on NVIDIA GTX 780
Accelero

66 °C
Xtreme IV
(at 2,000 RPM)

0.5 Sone
Stock Cooler

82 °C
(at 4,000 PRM)

3.7 Sone

Better
Backside Cooler for Highest Efficiency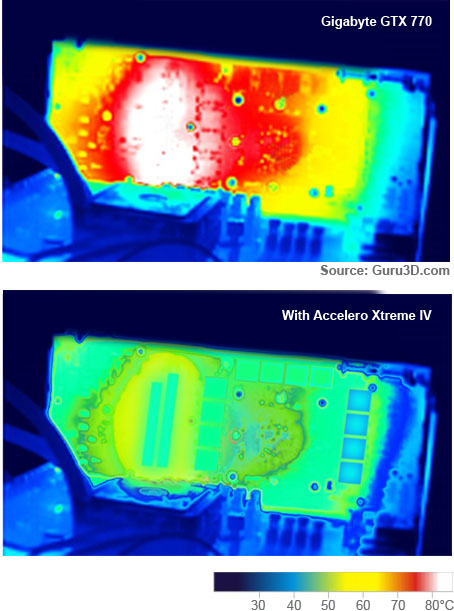 ARCTIC has developed and patented a back side cooler for unparalleled VRM and RAM cooling performance. It offers efficient cooling for RAM and voltage regulators and thus does not just allow higher clock rates but mainly increases the graphics card's service life.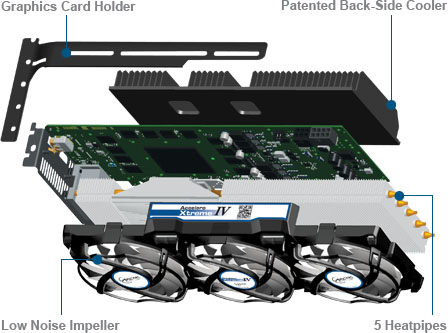 Installation Without Thermal Glue
Up to now the meticulous work of attaching different heatsinks with thermal glue was necessary. Thanks to the innovative back side plate this is a thing of the past. Without any thermal glue the graphics card can be returned to its original condition any time without leaving marks or residues.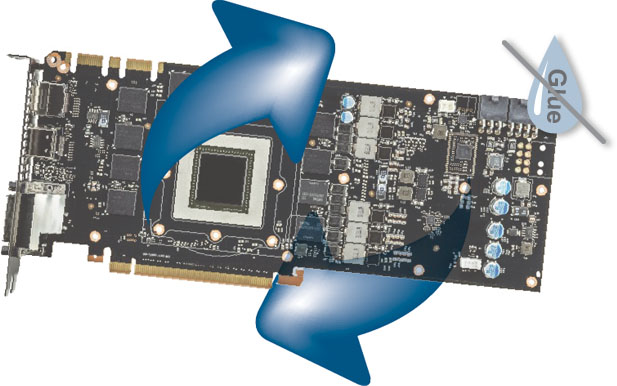 Virtually Silent
Its low noise impeller and patented fan holder ensures the fan is ultra-quiet even under full load. Thanks to the PWM control, the fan speed adjusts according to the GPU temperature and thus the noise level remains at an absolute minimum.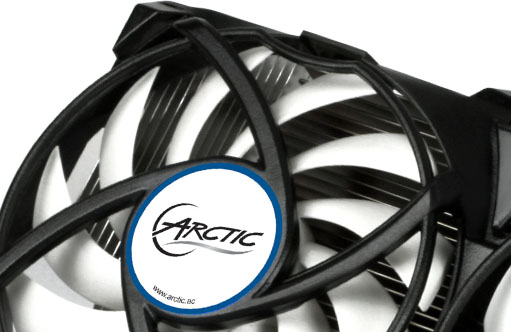 Multi-Compatibility
Accelero Xtreme IV features a versatile, problem free mounting system that allows this cooler to accommodate a wide range of graphics cards.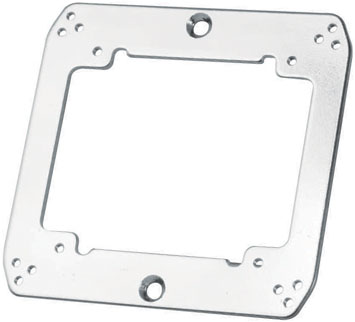 New Fan Controller
An improved fan controller and the use of additional filters guarantee a smooth operation with both NVIDIA and AMD graphics cards. Through software, the temperature-fan speed curve can be adjusted. No matter whether you are a hardcore-gamer or a silent enthusiast, you get the temperature and noise level exactly where you want it to be.

Heatsink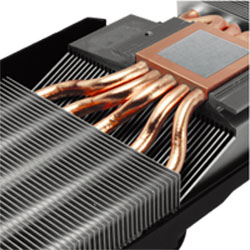 Heatpipe: Ø 6 mm x 5

Aluminum Fins x 84, Thickness 0.3 mm
Fan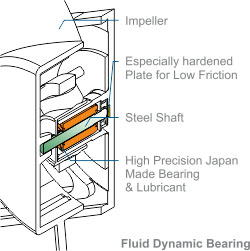 Diameter:
92 mm
Fan Speed:
92mm, 900 - 2,000 RPM (Controlled by PWM) x 3 Fans)
Noise Level:
0.5 Sone @ 2,000 RPM
Current / Voltage (per fan):
0.12A / +12V DC
Power Consumption:
4.32 Watts
Size & Weight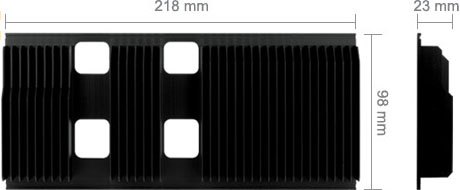 Compatibility
Nvidia GeForce:
GTX Titan (Black), 780 (Ti), 770, 760, 750 (Ti), 680, 670, 660 (Ti), 650 (Ti,Ti boost), 580, 570, 560 (Ti,SE), 550 Ti, 480, 460(SE), GTS 450, 250, 240 (OEM)

AMD Radeon :
R9 290(X), 270(X), R7 265, HD 8870, 7870(XT, GHz), 7850, 6970, 6950, 6870, 6850, 6790, 5870, 5850, 5830, 4890, 4870, 4850, 4830, 3870, 3850, 3690
Packaging & Box Content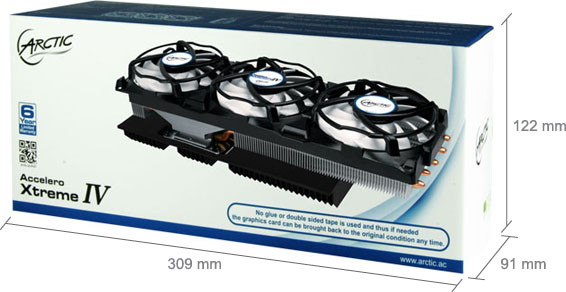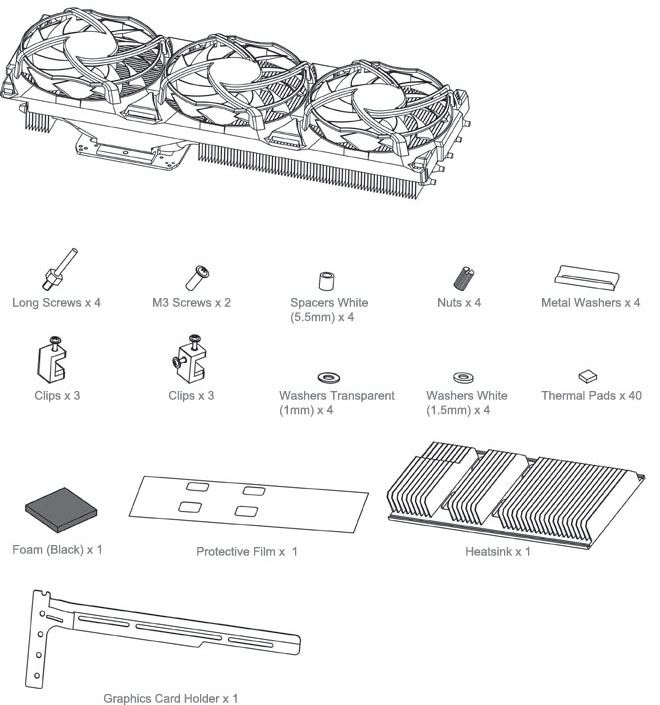 Monday 12 April, 2021
Copyright © 2002-2021 Dekada Digital
tel. +359 2 9433005 , +359 2 9434736 fax +359 2 846 39 10